At 4:00 pm on September 17, 2021, the volunteer team of 1942 Technology Co., Ltd. walked into Class 9, Grade 2, Primary School, Longgang District Foreign Language School, Shenzhen, to give a public lecture on "The Birth of a Robot". The company brought the latest production ( Intelligent painting robot) works and the electronic components assembled inside the robot, and distributed to every child on the spot, and explained the important role that electronic components play in the robot, and demonstrated the magical function of the robot and explained the robot's functions. birth process.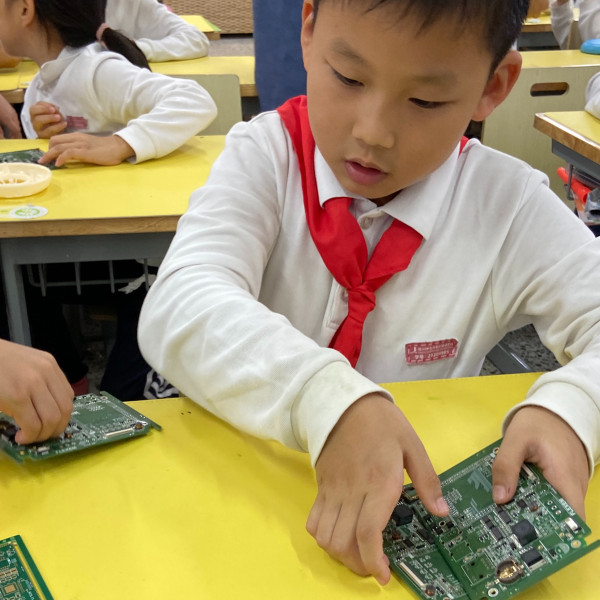 (Distribute the internal circuit board of the robot to each child)
Accompanying the children in the lecture is Uncle Yu Xinjian, an AI engineer from Yijiu Si Er Technology Co., Ltd., and the general manager of Yi Jiu Si Er Technology! He used some SMT chip processing components in the process of explaining to the children, which aroused the great curiosity of the students. We brought a unique class to explain the birth of robots to the children of Class 9, Grade 2, Longwai. It also explained to the students of Longwai what a robot is. Lively explained the process of the birth of robots, the history of robots and so on.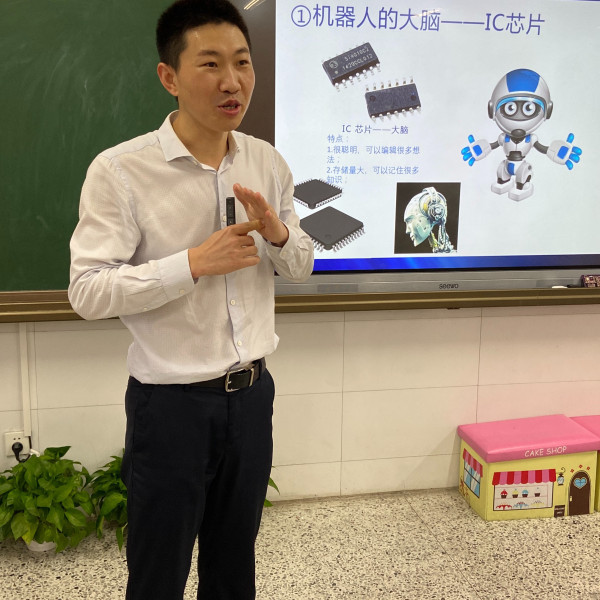 (Uncle Yu explained the scene photo)
Uncle Yu explained the birth process of robots to the students through pictures, videos, and his own experience in intelligent manufacturing, which aroused the children's curiosity and thinking.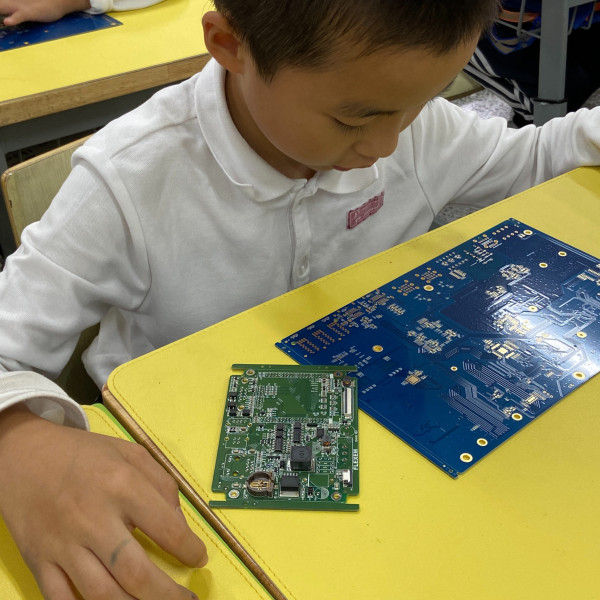 (The child carefully observes the PCBA of the robot structure)
After the children got to know the intelligent robot, they also played interactive games with the robot guests, such as letting them draw fruits, houses, the sun, etc., which aroused the amazement of the small audience. This activity allowed the children to truly feel the charm brought by robots and science, broadened their knowledge, learned knowledge through play, and gave them the wings of "science and technology dreams".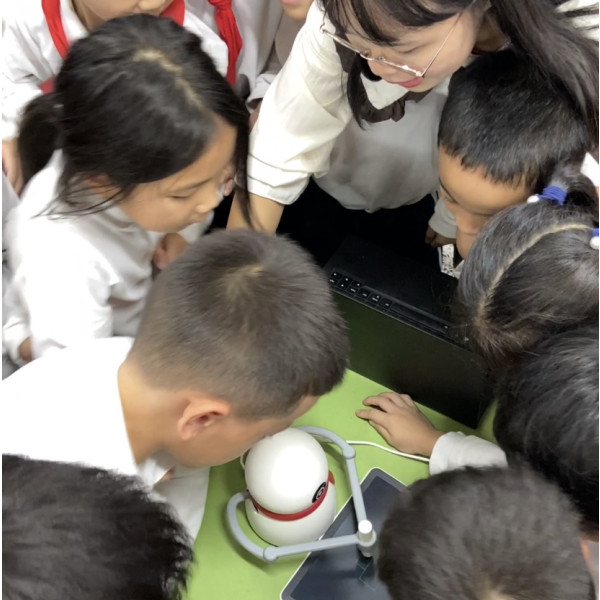 (Children watching the robot painting)
This public welfare lecture activity not only made the children in class 9, grade 2 of Longwai University feel the power of science and technology, and ignited their dream of becoming a powerful country with science and technology, but also expanded the meaning and connotation of Yijiu Siyi, and improved in practice. The company's ability to innovate.