On August 21, 2022, Shenzhen 1942 Technology Co., Ltd. welcomed a group of special "guests". The Affiliated to Shenzhen University organized more than 40 senior students to visit our company. In order to further implement the comprehensive practical activity curriculum, broaden students' horizons and stimulate students' interest in the electronic industry, our company fully assists the school to carry out the social practice activity of "Entering the SMT factory".

Ully Huang, manager of the foreign trade department of our company, first stayed with the teachers and students of the Affiliated to Shenzhen University. In order to let the students have a comprehensive and image understanding of our company, Ully Huang explained the company's development history, production capacity, customer cases, product display, and activity process to the teachers and students in the conference room in the form of PPT, and briefly introduced PCB, PCBA, SMT and other production related knowledge for the PCBA industry.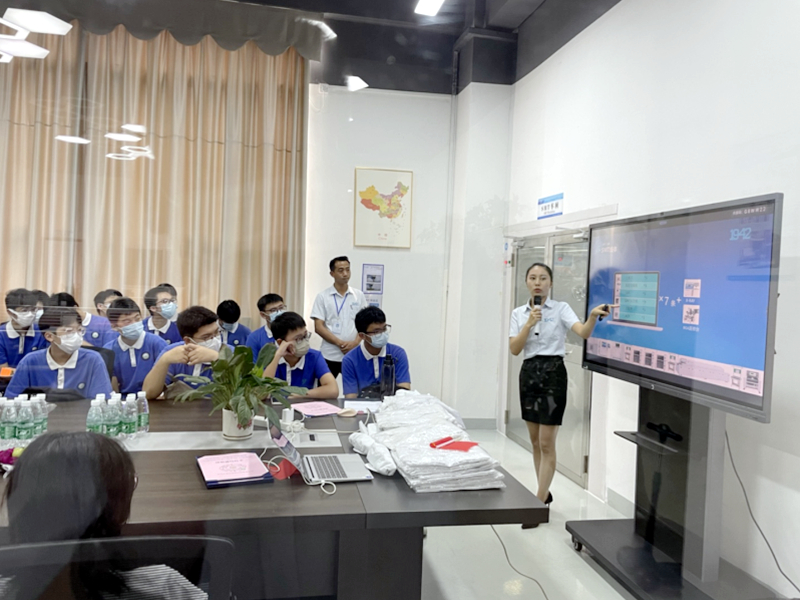 Subsequently, Manager Fan of the production department of our company led the teachers and students to visit and study in the SMT workshop, and explained the production process of PCBA and the working principle of equipment one by one, and emphasized the precautions during the workshop visit. During the visit, the students had a strong interest in our SMT automation equipment and the SMT technology of the fine tip. The students also actively asked Manager Fan for relevant knowledge, and manager fan answered them one by one.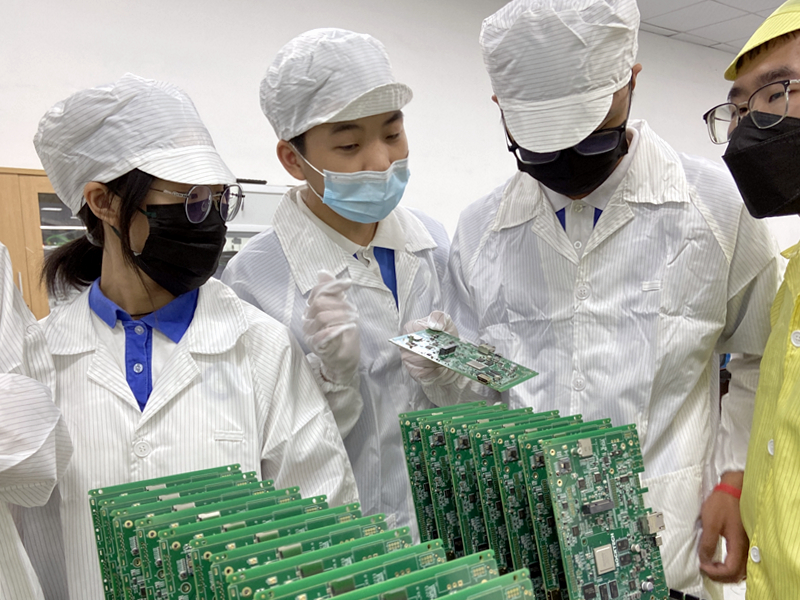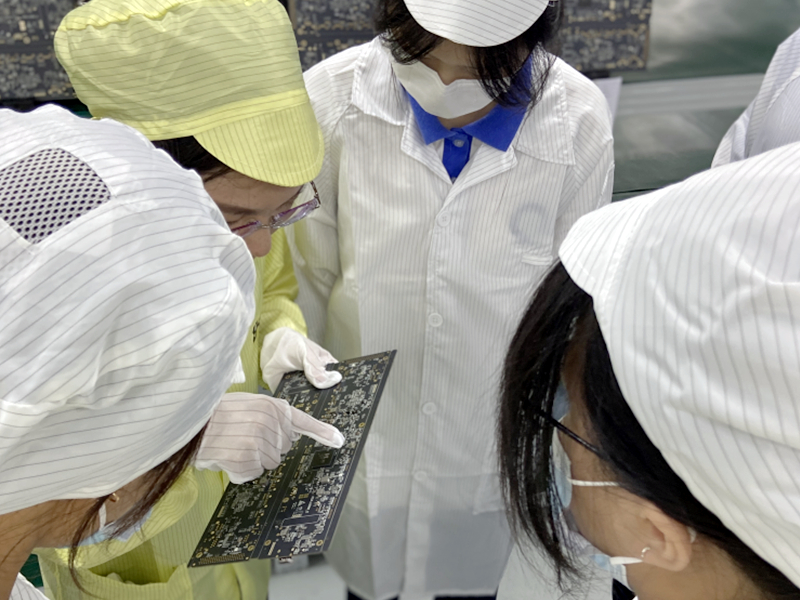 In order to let the students have a deeper understanding of the company's production process, the company then arranged Manager Bi of the engineering department and Director Xu of the administration department to lead the students to visit and study the DIP workshop. In combination with what they have seen and learned, the students carefully observe the key points and points in the actual production process, making the practical activity course more specific and visualized, and further broadening their horizons outside the school!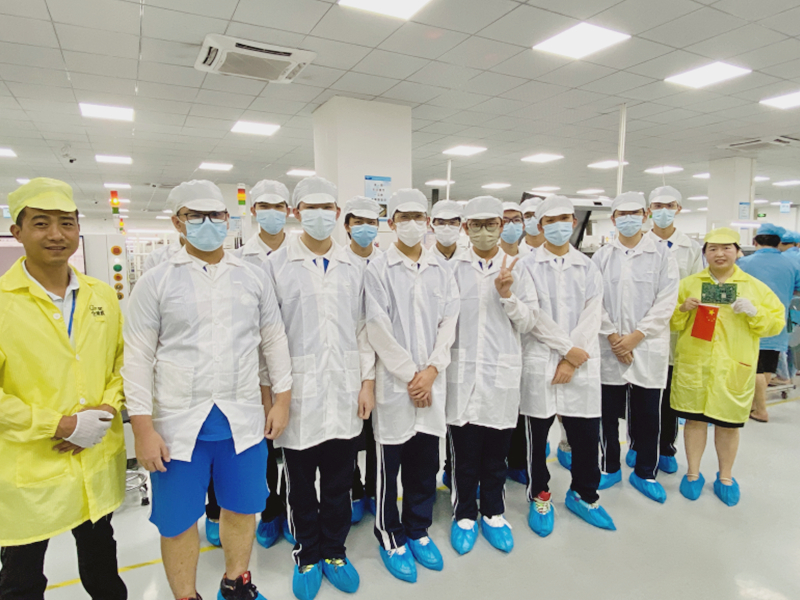 Although the visit is short, it is of great significance to the company and the students, who have broadened their horizons. The students' on-site visit to SMT factory is of corresponding significance to their future study and career planning. 1942 Technology also makes its own small contribution to the society, and cultivates Chinese students together with the school, laying a certain foundation for entering the society and flying!