Shenzhen 1942 Technology Co., Ltd. is a supplier of PCBs electronic manufacturing services (EMS), located in Bao'an, Shenzhen. There are an independent workshop of 5000 m2 and 7 high-speed SMT production lines and more than 130 production employees. Full automatic high-end SMT production equipment serves you, such as full-automatic printer, SPI (online solder paste 3D detector), online AOI, X-ray, full-automatic dispenser, Samsung high-speed mounter, sm481plus, sm481s, S2, 12 temperature zone dual rail reflow soldering oven, SMT intelligent first piece tester, X-ray, etc.
We can mount electronic components packaged in 0201, and the mounting accuracy can reach + / - 0.05mm. It is also equipped with a complete set of anti-static production facilities, dust-free production workshop and temperature and humidity control facilities. The enterprise has passed ISO9001:2015 and ISO13485 international standard quality management system and implemented IPC-A-610 II & III standards. We are proficient in electronic manufacturing in industrial control, medical instruments, automotive electronics, communications, IOT and other industries。
Shenzhen 1942 Technology Co., Ltd. integrates the industry's senior expert consultants and the technical team with more than 13 years of industry experience to create a rapid response service system and stable and reliable technical support, and establish lean, reliable and convenient product delivery services in the field of electronic manufacturing; We can provide customers with PCB design, SMT , centralized device purchase, test assembly and failure analysis, and achieve one-stop delivery and supply services from PCB Design & board making to finished product assembly.
Our company has the ability to provide core technical support and comprehensive solutions for PCBs manufacturing including OEM and ODM service for sample and mass production, and provide the project incubation " from idea to marketing" for electronic product intelligent innovation and application R & D and brand based science and technology enterprises in the period of rapid development, from the establishment to now ,we have manufacturing more than 6000 kinds different PCBA product. Reduce cost and increase efficiency for customers, and help customers' products enter the market steadily and quickly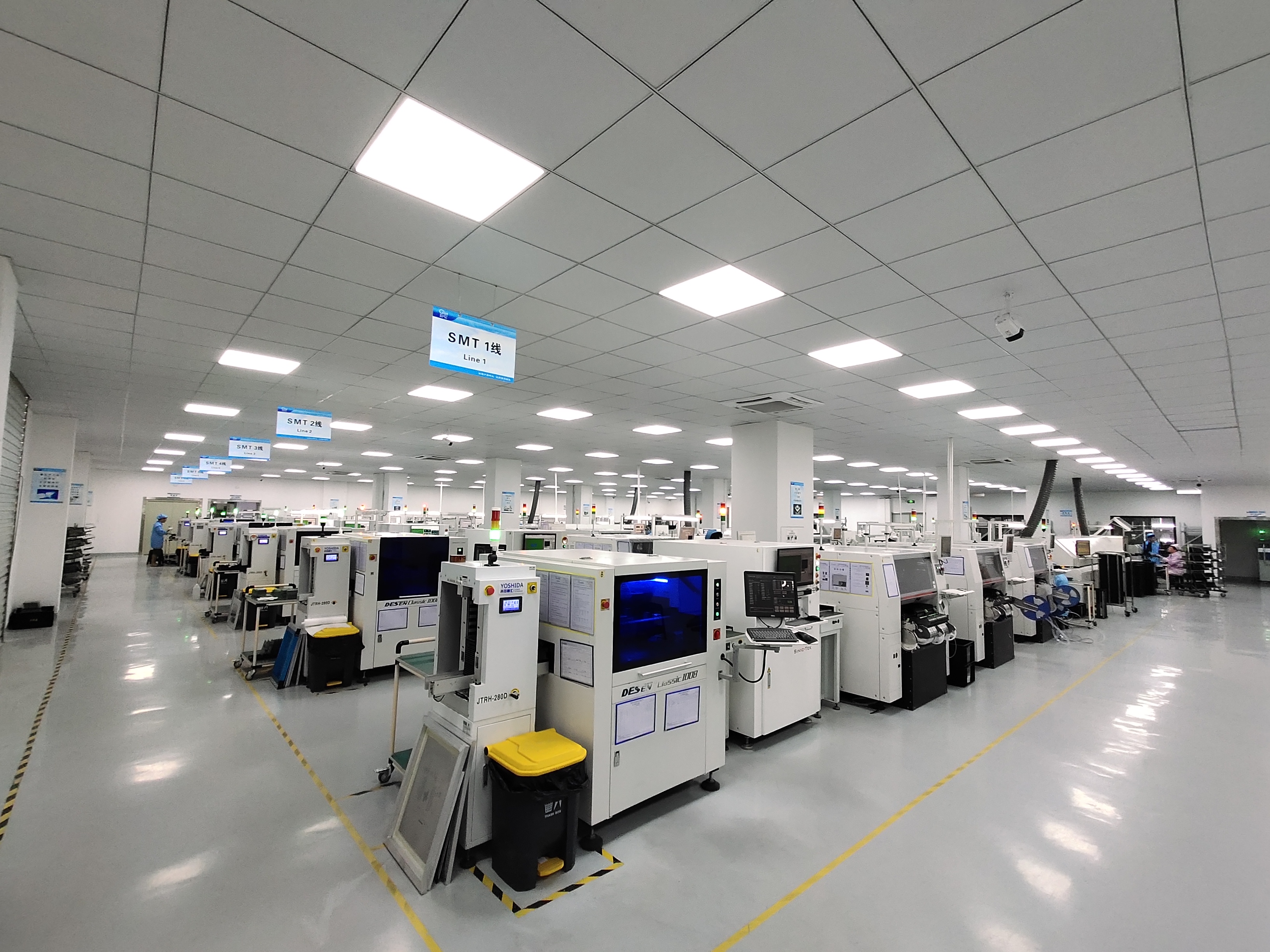 1) 7 SMT production lines, 15 million dots/day; Minimum size of components: 0201-0.3mm Pitch BGA; Mounting accuracy:+/-0.03mm; PCB size :50* 50mm-510 *460mm;
2) 2 wave soldering production line create 500000 dots/day. 2 manual soldering production lines create 30000 dots/day
3) 20 test stations testing more than 3000pcs/sets per day. 2 end-products assembly lines with 24 stations more than 3000 units (sets) can be assembled per day.
4) Sample order delivered within 8 hours; Real PCBA one-stop service (PCB manufacturing + component sourcing + SMT processing + assembly and testing);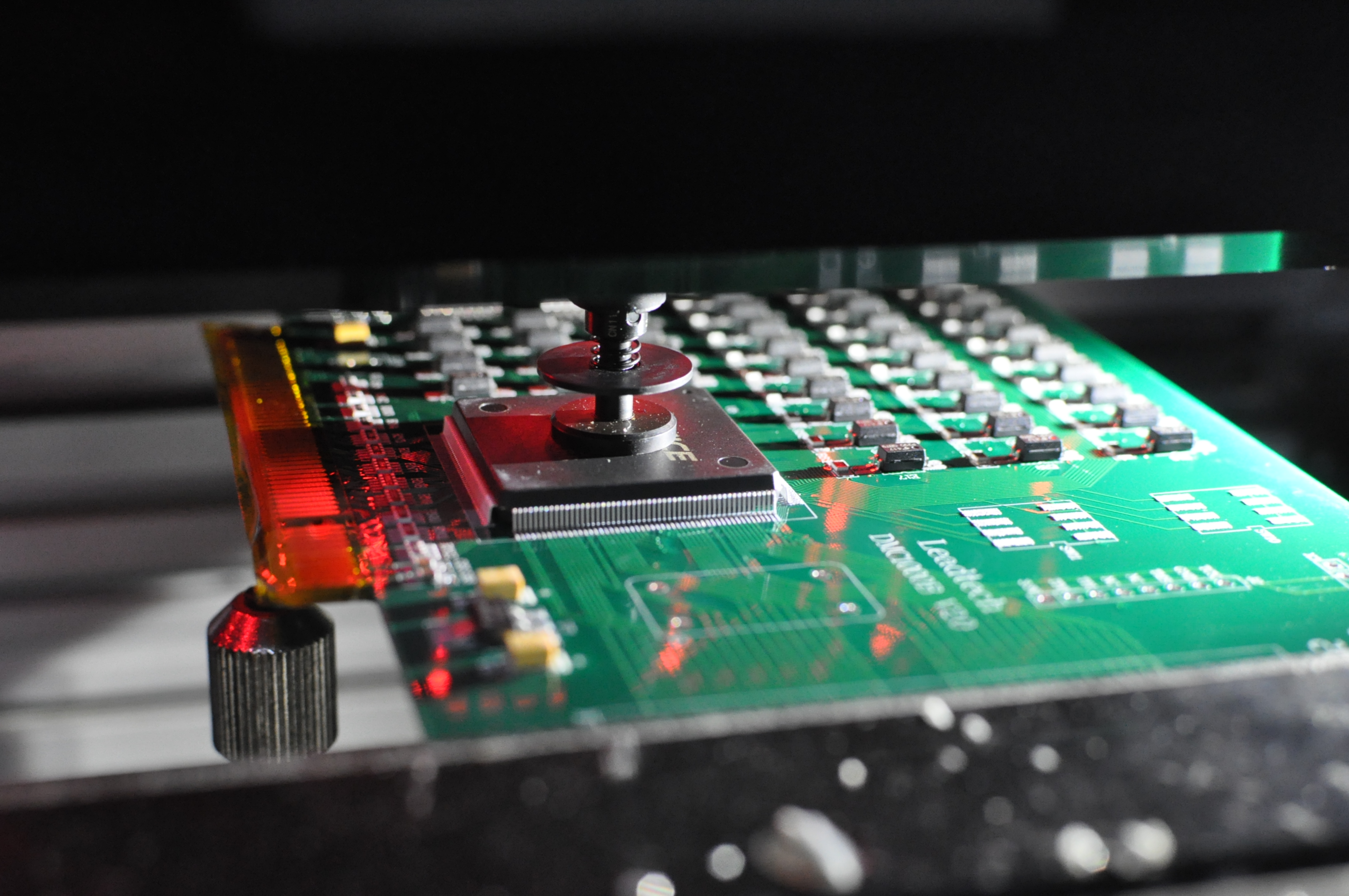 2. Quality Control
1) We only purchase from original factory and formal agents, carefully select procurement channels for our customers over many years, have an intact supplier inspection system. Insist on original genuine components to ensure the quality.
2) Strict and standardized 100% IQC incoming inspection to resist receiving bad materials.
3) international first-stage quality materials, high reliability, high stability model, bearing samples, testing, full ROHS environmental requirements.
4) Special inspection software embedded BOM review tool, optimized components description, part number, quantity, reference, packaging, brand and other parameters.
5)Optimize SOP and process parameters of the whole process according to the model and process characteristics of PCBA products, and form a standardized process parameter archive.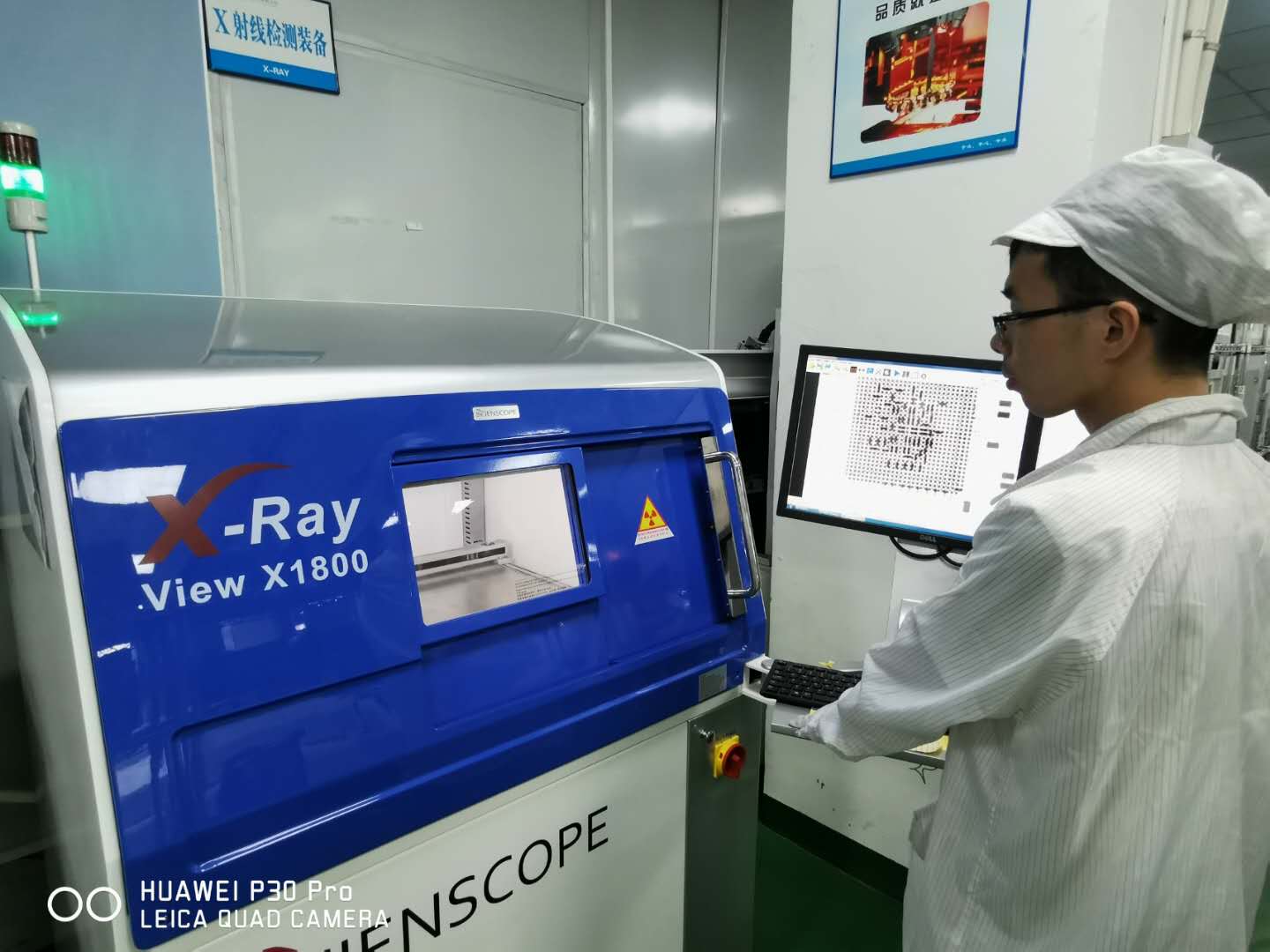 3. Our Advantages
1)No MOQ
2) high mixing order, standardizing the whole process of batch production;
3) high difficulty, 01005/0201/BGA/CSP;
4) superior quality, ISO9001:2015/13485:2016 / IPC/zero defect system;
5) Fast delivery, 8 hours for SMT sample; PCB+ components (PCBA)+ assembly, testing, real PCBA one-stop service;
4. Choose us
Choosing 1942 Technology = Choosing a professional SMT processing factory;
Choosing 1942 Technology = Choosing a component repository;
Choosing 1942 Technology = Choosing a reliable SMT processing factory.
A team of more than 12 senior engineers in the electronics industry, with 13 years of industrial PCBs manufacturing experience, has completed product introduction and process improvement for more than 6000 times, providing customers with accurate PCBs full process solutions.
The whole processes from invoice signing , placing order, data review and conversion, SOP guidance, manufacturing and installation, production management are controllable and traceable , 100% AOI detection, and the product qualification rate is as high as 99.8%.
Zero Inventory Management
Zero defect products !